Visitors Today
1,145
Visitors Since
August 11, 2005:
2,847,396
Unit Stats
Engine
Rescue
Jan
27
21
Feb
36
7
Mar
28
17
Apr
26
12
May
33
21
Jun
29
23
Jul
6
13
Aug
Sep
Oct
Nov
Dec
Total
185
114
2019 Call Stats
Fire
EMS
Jan
60
145
Feb
66
160
Mar
64
132
Apr
57
137
May
64
154
Jun
57
139
Jul
Aug
Sep
Oct
Nov
Dec
Total
368
867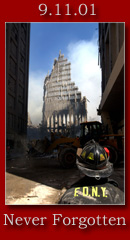 MAVFC Mourns Loss of Howard County Firefighter
By PIO Douglas Alexander
July 23, 2018
The Mount Airy Volunteer Fire Company officers and members express our sincere condolences to the Howard County Fire Service personnel and the family of FF Nathan Flynn. FF Flynn was killed in the line of duty on a house fire in the 7000 block of Woodscape Drive in Clarksville early in the morning of July 23. FF Flynn was also a volunteer at Susquehanna Hose Company in Harford County and we send our condolences to them as well. We stand ready to support our brother and sister firefighters of Howard County and Susquehanna Hose Company in any way we can.
RC
July 25, 2018 at 7:44 PM
Thank you for your service sir. Prayers and blessings to you and your family.