Visitors Today
64
Visitors Since
August 11, 2005:
1,862,220
2016 Responses
Fire
EMS
Jan
74
141
Feb
57
126
Mar
63
139
Apr
May
Jun
Jul
Aug
Sep
Oct
Nov
Dec
Total
194
406
Past Responses
Fire
EMS
2015
767
1832
2014
299
1777
2013
319
1690
2012
307
1746
2011
349
1798
2010
306
1684
2009
362
1654
2008
378
1862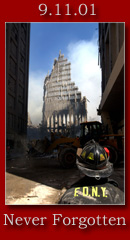 Welcome to the official website for the Mt. Airy Volunteer Fire Company, Inc.
Mount Airy Community Carnival

PIO Douglas Alexander, April 12

The Mount Airy Lions Club has decided to discontinue their carnival this year. In an effort to fill this void, Rosedale Attractions has rented the Mount Airy Volunteer Fire Company carnival grounds to hold the Mount Airy Community Carnival. The carnival will run nightly from Monday June 6 thru Saturday June 11, from 6:00 pm - 11:00 pm. Advance ride night tickets will be on sale at Cryin' Johnnies ... (Full Story)




Aquired Structure Burning at Four County Farm

PIO Doug Alexander, Photos by President Bruce Walz, April 02

Saturday April 2 was the time for an acquired house burning training at the very point where Carroll, Frederick, Howard, and Montgomery Counties come together. A large 19th century home was provided by the owner for training firefighters in live burn situations. This house sat only feet from the point where the four counties come together. The owner allowed the Mount Airy Volunteer Fire Company ... (Full Story & Photos)

Outdoor Grilling Safety

PIO Doug Alexander, March 16

With warmer weather approaching, families across Maryland will venture outside – either to the beach, the mountains or maybe just to their backyard. Increased outdoor activities also result in an increase of outdoor fire risks, therefore, the Mount Airy Volunteer Fire Company and the Office of the State Fire Marshal are providing a few common sense tips that will help Marylanders enjoy a safe outdoor ... (Full Story & Photos)

Home Cooking Fire Safety

Past President Thomas Walters, March 10

Year after year, too many homes are damaged and residents injured as a result of one of Marylanders most essential and pleasurable activities: Cooking.

The pursuit of a home-cooked meal remains a leading cause of home fires in Maryland and nationwide. Cooking fires remain one of the most prominent home fire issues we face. All of us must remain vigilant in our efforts to practice fire safe behavior ... (Full Story)




Portable Generator Safety Guidelines

PIO Doug Alexander, January 18

Thunderstorms, high winds, downed power lines, heavy snowfalls and utility company blackouts can all lead to power outages. Many people turn to a portable generator for a temporary solution. Due to the possibility of carbon monoxide poisoning from a portable generator being used inside of a home , the Mount Airy Volunteer Fire Company, and the Maryland State Fire Marshal's Office encourage the public ... (Full Story & Photos)

To view past news articles, you can visit our news archives page.
Feel free to provide feedback or comments through our online guestbook.