Visitors Today
325
Visitors Since
August 11, 2005:
2,220,339
2017 Responses
Fire
EMS
Jan
54
140
Feb
62
141
Mar
63
128
Apr
74
178
May
61
180
Jun
60
160
Jul
Aug
Sep
Oct
Nov
Dec
Total
374
927
Past Responses
Fire
EMS
2016
756
1788
2015
767
1832
2014
299
1777
2013
319
1690
2012
307
1746
2011
349
1798
2010
306
1684
2009
362
1654
2008
378
1862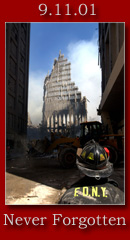 Welcome to the official website for the Mt. Airy Volunteer Fire Company, Inc.
90th Annual Mount Airy Volunteer Fire Company Carnival

PIO Doug Alexander, July 14

Preparations are nearly complete for the 90th annual MAVFC Carnival, July 24 - 29, 2017. It is poised to be another entertaining and fun filled event.

Rides will be provided again this year by Rosedale Attractions. The advanced sale ride night tickets will be sold until noon on Sunday July 23rd unless they sell out sooner. There are a limited number of these tickets available.

Advance sale Ride-All-Night ... (Full Story & Photos)

Roll Over on Route 27 Traps One

Assistant Chief - Fire & Rescue Jeff Lowman, July 03

On July 3 at approximately 1738 hours, Carroll County ECC dispatched Rescue Alarm 1-9 for the vehicle collision with rescue in the 5300 block of Ridge Rd. IVT18 arrived first to find a single vehicle on its roof with one occupant trapped. C1-2 established the Route 27 command and requested aviation for a Priority 2 Category B patient, and a second engine to establish a landing site for Trooper 3. ... (Full Story & Photos)

Units Stand By for Town of Mt. Airy's Independence Day Fireworks Event

Assistant Chief - Fire & Rescue Jeff Lowman, July 03

On the evening of July 3, members met at the station to enjoy a hearty meal before providing stand by coverage for the Town of Mt. Airy's annual Independence Day fireworks celebration held at the MAVFC Carnival grounds. Patrons enjoyed looking over the apparatus and equipment that was on display, and talking with the firefighters and EMS providers. The evening was capped off with a great fireworks ... (Full Story & Photos)

Devastating Commercial Building Fire on South Main Street

PIO Doug Alexander, June 23

On Thursday June 15, 2017 at 1445 hours, Box Alarm 1-15 was sounded for a building fire at 1010 South Main Street. First arriving Engine 12 found fire coming through the roof of a former auto dealership, former kitchen and cabinet shop, now being used as a storage building for a sign company. A second alarm was requested immediately. The fire was through the roof in the rear of the building so ... (Full Story & Photos)

MAVFC Sponsors Annual Award Honoring C. Oscar Baker

President Bruce Walz, June 21

The Officers and Members of the MAVFC are pleased to have sponsored the Past President C. Oscar Baker Rookie of the Year Award again this year during the Convention of the Maryland State Firemen's Association (MSFA) in Ocean City. This award recognizes exemplary performance by an individual just starting in the emergency services field.

This award honors the many contributions made by C. Oscar Baker, ... (Full Story)




To view past news articles, you can visit our news archives page.
Feel free to provide feedback or comments through our online guestbook.