Visitors Today
583
Visitors Since
August 11, 2005:
1,357,052
2013 Responses
Fire
EMS
Jan
25
150
Feb
27
135
Mar
28
137
Apr
33
152
May
26
145
Jun
22
153
Jul
29
136
Aug
20
134
Sep
34
128
Oct
14
149
Nov
0
0
Dec
0
0
Total
258
1419
2012 Responses
Fire
EMS
Jan
23
128
Feb
24
129
Mar
26
138
Apr
32
121
May
27
162
Jun
28
152
Jul
21
162
Aug
30
151
Sep
21
168
Oct
21
135
Nov
32
138
Dec
22
162
Total
307
1746
2011 Responses
Fire
EMS
Jan
28
189
Feb
39
141
Mar
31
147
Apr
26
161
May
26
145
Jun
24
165
Jul
35
127
Aug
38
148
Sep
31
138
Oct
19
159
Nov
22
142
Dec
30
136
Total
349
1798
2010 Responses
Fire
EMS
Jan
26
140
Feb
28
134
Mar
20
160
Apr
29
109
May
19
146
Jun
19
160
Jul
38
165
Aug
28
141
Sep
30
127
Oct
21
135
Nov
19
145
Dec
29
122
Total
306
1684
2009 Responses
Fire
EMS
Jan
40
145
Feb
34
128
Mar
31
145
Apr
41
114
May
22
132
Jun
30
150
Jul
33
148
Aug
32
151
Sep
19
140
Oct
27
133
Nov
25
131
Dec
28
137
Total
362
1654
2008 Responses
Fire
EMS
Jan
31
158
Feb
39
165
Mar
35
171
Apr
25
163
May
21
156
Jun
50
138
Jul
28
146
Aug
28
175
Sep
30
147
Oct
29
151
Nov
26
139
Dec
36
153
Total
378
1862
2007 Responses
Fire
EMS
Jan
52
129
Feb
35
141
Mar
41
178
Apr
35
150
May
37
128
Jun
25
142
Jul
35
166
Aug
32
131
Sep
27
158
Oct
35
159
Nov
32
150
Dec
32
159
Total
418
1791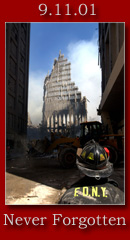 Welcome to the official website for the Mt. Airy Volunteer Fire Company, Inc. We hope you enjoy your visit. Feel free to provide feedback or comments through our online guestbook.
Click Here For Carroll County Live Fire Audio Feeds
View our VIDEO of the MAVFC in action.
THINK FIRE SAFETY AT THANKSGIVING

President Thomas Walters, November 25

The kitchen is the heart of every home and safety must be adhered to when preparing the traditional Thanksgiving family feast. During the Thanksgiving Day holiday weekend, a lot of activities are taking place and friends and family are in and about the home.

Along with Maryland State Fire Marshal Brian S. Geraci, the Mount Airy Volunteer Fire Company urges you to please follow these simple ... (Full Story & Photos)

SANTA Open House, and Train Garden Opening

EMS Lieutenant Janet Woodfield, November 07

The MAVFC will be hosting a SANTA OPEN HOUSE on Sunday, December 1, 2013 from 1:00 to 4:00 p.m. at the fire station, located at 702 North Main Street.

Come visit SANTA and the local firefighters at the fire station. Learn about fire prevention and holiday safety. You will have a chance to look over the fire and rescue apparatus and ask questions of the firefighters. Light refreshments will be ... (Full Story & Photos)

I-70 Rollover with Entrapment

Firefighter/EMT Derek Dods, November 06

On Wednesday November 6 at 2128 hours (9:28 pm), MAVFC units were dispatched for a vehicle collision with rollover and entrapment on I-70 west of Route 27. First arriving Medic 17 located the incident and confirmed there was a subject trapped. While enroute, Rescue 1 requested Frederick County Rescue Engine 153 to respond as the eastbound assignment on the incident. Upon arrival of Rescue 1 command ... (Full Story & Photos)

Document Shredder Truck Fire

Deputy Chief Jeff Lowman, October 19

On Saturday October 19 at 2254 hours (10:54 pm), Structure Alarm 1-3 was dispatched for a truck fire next to the building in the 3800 block of Twin Arch Road. C-1-1 arrived and found a paper shredding truck in the parking lot with smoke coming from the roof area and small amount of fire from the rear. Crews arrived and forced entry into the truck to find it packed full of shredded paper with smoke ... (Full Story & Photos)

MAVFC Hosts Maryland State Firemen's Association Executive Committee Meeting

PIO Douglas Alexander, August 26

The Maryland State Firemen's Association (MSFA) held it's quarterly Executive Committee meeting at the MAVFC Activities Building on Saturday August 24. The business of the association, setting of goals for the year, and receiving committee reports from all committees of the association took place during the day. The MSFA represents the volunteer fire service of Maryland in several arenas including ... (Full Story & Photos)

To view past news articles, you can visit our news archives page.