Visitors Today
116
Visitors Since
August 11, 2005:
2,240,310
2017 Responses
Fire
EMS
Jan
54
140
Feb
62
141
Mar
63
128
Apr
74
178
May
61
180
Jun
60
160
Jul
67
160
Aug
Sep
Oct
Nov
Dec
Total
441
1087
Past Responses
Fire
EMS
2016
756
1788
2015
767
1832
2014
299
1777
2013
319
1690
2012
307
1746
2011
349
1798
2010
306
1684
2009
362
1654
2008
378
1862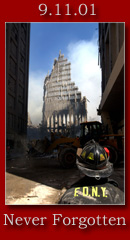 Welcome to the official website for the Mt. Airy Volunteer Fire Company, Inc.
Memories Charcoal House's 8th Annual Mount Airy Vol Fire Company Benefit

Assistant Chief Jeff Lowman, August 16

Place Tuesday, September 12th on your calendar and be sure to come out to Memories Charcoal House in the Mount Airy Shopping Center for the 8th annual Mount Airy Volunteer Fire Company benefit with great food, good times, and casual entertaining.

Memories will be donating 10% of the ENTIRE day's sales to the Mount Airy Volunteer Fire Company, which includes lunch, dinner, drinks, and carry out. ... (Full Story & Photos)

Tractor Trailer Rollover on I-70

Firefighter/EMT Gregory Lawson, August 15

At approximately 0339 hours (3:39 am) on August 15, units were dispatched for a vehicle collision with fire on I-70 in the area of the Carroll/Howard county line. First arriving Paramedic 19 advised there was a tractor trailer on it's side with one occupant trapped in the cab with no fire. Arriving units went to work extricating the driver using various extrication tools. Aviation was requested for ... (Full Story & Photos)

School Bus Fire In Woodbine

Firefighter/EMT Gregory Lawson, August 04

On Sunday July 30th at 1434 hours (2:34 pm), units from Lisbon, Mt. Airy, Glenwood and Winfield fire departments were dispatched for a large column of smoke in the area of Leroy Drive in Woodbine. First arriving units found two school buses fully involved with fire extending to adjacent school buses. A total of four buses were lost in the fire. The cause is under investigation by the Maryland State ... (Full Story & Photos)

Thank You for Attending our 2017 Carnival

PIO Doug Alexander, July 30

Carnival Chairman Dan Caiola, along with all the members of the Mount Airy Volunteer Fire Company, wish to thank everyone who attended, assisted, or in any way supported our 2017 carnival.

Many local merchants donated goods or provided monetary assistance for the carnival. Rosedale Attractions, for the 35th year, provided safe, entertaining rides and games for everyone to enjoy. Many vendors had ... (Full Story & Photos)

2017 Parade Winners

Pio Doug Alexander, July 29

The annual Carnival parade was held on Thursday evening July 27 under sunny skies with comfortable temperatures. We thank ALL who attended or watched the parade along it's route. The list of winners is listed below. Winners will receive their awards via the mail in the very near future.

Fire Company Making Best Appearance Overall (3 or more units) 1st Place - Sandy Spring VFD ... (Full Story & Photos)

To view past news articles, you can visit our news archives page.
Feel free to provide feedback or comments through our online guestbook.