Visitors Today
535
Visitors Since
August 11, 2005:
1,751,084
2015 Responses
Fire
EMS
Jan
96
174
Feb
69
137
Mar
65
187
Apr
46
123
May
73
184
Jun
57
151
Jul
60
152
Aug
46
155
Sep
71
155
Oct
Nov
Dec
Total
583
1418
Past Responses
Fire
EMS
2014
299
1777
2013
319
1690
2012
307
1746
2011
349
1798
2010
306
1684
2009
362
1654
2008
378
1862
2007
418
1791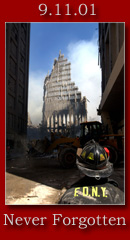 Welcome to the official website for the Mt. Airy Volunteer Fire Company, Inc.
Route 27 Collision with Rescue Sends 2 to Trauma Center

Fire & Rescue Captain Derek Dods, September 22

On September 22 at 1558 hours (3:58 pm) units from Mount Airy VFC were dispatched for a vehicle collision with rescue at the intersection of North Main Street and Route 27. On arrival, Chief 1 found a 2 vehicle collision involving a flat bed truck and an auto with 2 occupants trapped in the auto. Aviation was requested for both patients in the auto. The rescue company worked for approximately 20 minutes ... (Full Story)




Clothes Dryer Fire Extinguished by Residential Sprinkler, Home Saved

Fire & Rescue Captain Derek Dods, September 09

On September 9 at 2238 hours (10:38 pm) units from the Mount Airy and New Market Fire Companies were dispatched for a dryer on fire in the 1000 block of Collindale Avenue in the town of Mount Airy. Engine 12 arrived to find a townhouse with smoke visible from the front door. Occupants of the house had evacuated to the exterior. The assignment was upgraded to a box alarm at this point. Crews stretched ... (Full Story & Photos)

Portable Space Heater Safety

PIO Doug Alexander, September 07

Colder temperatures are in the air and space heaters are arriving on a floor or table near you. Ther Mt. Airy Volunteer Fire Company and State Fire Marshal Brian Geraci are reminding Marylanders of the risk associated with the use of portable space heaters.

The risk of fire from portable space heaters is especially high when used improperly. The safety tips listed below will help all Marylanders ... (Full Story & Photos)

Carnival Prizes

President Bruce J. Walz, September 06

The Mount Airy Volunteer Fire Company recently received a small number of complaints about live gold fish being awarded as prizes at our annual carnival. As an organization dedicated to the saving of lives and property, we value the life of all creatures. Our personnel routinely attempt to save pets and livestock from burning structures and other hazardous situations.

Our annual carnival is the major ... (Full Story)




Thank You for a Great 2015 Carnival

Past President Thomas Walters, July 27

Carnival Chairman Dan Caiola, along with all the members of the Mount Airy Volunteer Fire Company, wish to thank everyone who attended, assisted, or in any way supported our 2015 carnival.

Many local merchants donated goods or provided monetary assistance for the carnival. Rosedale Amusements, for the 33rrd year, provided safe, entertaining rides and games for everyone to enjoy. Many vendors had ... (Full Story & Photos)

To view past news articles, you can visit our news archives page.
Feel free to provide feedback or comments through our online guestbook.