Visitors Today
1,025
Visitors Since
August 11, 2005:
2,036,530
2016 Responses
Fire
EMS
Jan
74
141
Feb
57
126
Mar
63
139
Apr
60
147
May
61
151
Jun
72
151
Jul
60
143
Aug
62
188
Sep
62
166
Oct
61
148
Nov
Dec
Total
632
1500
Past Responses
Fire
EMS
2015
767
1832
2014
299
1777
2013
319
1690
2012
307
1746
2011
349
1798
2010
306
1684
2009
362
1654
2008
378
1862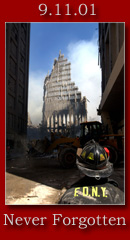 Welcome to the official website for the Mt. Airy Volunteer Fire Company, Inc.
SANTA Open House and Train Garden - December 4th

Janet Woodfield, November 03

The MAVFC will be hosting a SANTA OPEN HOUSE on Sunday, December 4 2016 from 1:00 to 4:00 p.m. at the fire station, located at 702 North Main Street.

Come visit SANTA and the local firefighters at the fire station. Learn about fire prevention and holiday safety. You will have a chance to look over the fire and rescue apparatus and ask questions of the firefighters. Light refreshments will be ... (Full Story & Photos)

MAVFC Personnel Assist in Dog Rescue

PIO Douglas Alexander, September 26

On Thursday September 22, personnel from the MAVFC were called to assist in rescuing a small dog that was trapped underground. "Lady", a small dachshund chased a groundhog into a hole near her home on North Main Street at approximately 0830 hours (8:30 am). The owners tried for hours to get her out. Around 1430 hours (2:30 pm), Humane Society Officer Ed Smith arrived at the scene to assist. He dug ... (Full Story)




House Fire in Frederick County

Captain Derek Dods, September 19

On Monday September 19 at 2159 hours (9:59 pm) units from Mt. Airy VFC and surrounding area companies were dispatched for a house fire in the 13900 block of Annapolis Court West. First arriving Reserve Engine 11 found smoke coming from the right side of the house. Crews from Reserve Engine 11 stretched a 1.75" attack line to the entry door where they encountered moderate smoke conditions. Upon entry, ... (Full Story)




Possible Bogus Solicitation Calls from Fire Service Organizations

PIO Douglas Alexander, September 12

Recently, several members have received telephone solicitation from person's claiming to be from the Fire Chief's Association, or the Firemen's Association. I have been unable to confirm that any legitimate solicitation is taking place by the Maryland Fire Chief's, the International Association of Fire Chiefs, the Maryland State Firemen's Association, or the Carroll County Volunteer Emergency Services ... (Full Story)




2016 Parade Winners

Past Chief Gerald Shaw, July 29

Despite threatening skies and periodic rain showers, the annual carnival parade was held as planned. We thank ALL who attended & watched the parade along it's route, braving the elements to support us! The list of winners is listed below. Winners will receive their awards via mail in the very near future.

Fire Company Making Best Appearance Overall (3 or more units) 1st Place & Best Appearing Ambulance ... (Full Story)




To view past news articles, you can visit our news archives page.
Feel free to provide feedback or comments through our online guestbook.