Visitors Today
352
Visitors Since
August 11, 2005:
1,818,247
2016 Responses
Fire
EMS
Jan
74
141
Feb
Mar
Apr
May
Jun
Jul
Aug
Sep
Oct
Nov
Dec
Total
74
141
Past Responses
Fire
EMS
2015
767
1832
2014
299
1777
2013
319
1690
2012
307
1746
2011
349
1798
2010
306
1684
2009
362
1654
2008
378
1862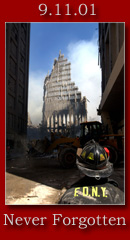 Welcome to the official website for the Mt. Airy Volunteer Fire Company, Inc.
Friday Night Fish Fry

Secretary Janet Woodfield, February 11

Come join the Mount Airy Volunteer Fire Company's first FISH FRY fundraiser. This will be a new adventure for us. Gather your family and friends and stop by to enjoy great food and fun.

The menu includes battered and breaded fried fish, French fries, cole slaw, apple sauce, rolls and butter, iced tea and lemonade. Also, available will be a 50/50 raffle, games of chance and a dessert table.

The ... (Full Story & Photos)

Clear Fire Hydrants for Your Home Fire Safety

Doug Alexander, PIO, January 20

As the town and region prepares for another of winter's snow storms, the MAVFC asks that residents and business operaters make sure that fire hydrants on their street, and in front of their homes and businesses, are cleared of snow and ice when these storms occur. Firefighting water is critical, and access to hydrants is difficult when there are snow piles or uncleared hydrants. Citizens are asked ... (Full Story & Photos)

When the Power Goes Out During Winter

PIO Doug Alexander, January 19

Losing power in the dead of winter can be panic inducing, and rightfully so. All the more reason to have a plan, share it with the whole family, and stick to it. Doing so will help prevent a worse situation like CO poisoning or house fires.

Here are the Do's and Don'ts when the power goes out in the Winter.

Do

1. Check the electric panel for a blown circuit. Simple problem, simple solution.

2. ... (Full Story & Photos)

Portable Space Heater Safety

PIO Doug Alexander, January 19

Colder temperatures are in the air and space heaters are arriving on a floor or table near you. The Mount Airy Volunteer Fire Company and State Fire Marshal Brian Geraci are reminding Marylanders of the risk associated with the use of portable space heaters.

The risk of fire from portable space heaters is especially high when used improperly. The safety tips listed below will help all Marylanders ... (Full Story & Photos)

Portable Generator Safety Guidelines

PIO Doug Alexander, January 18

Thunderstorms, high winds, downed power lines, heavy snowfalls and utility company blackouts can all lead to power outages. Many people turn to a portable generator for a temporary solution. Due to the possibility of carbon monoxide poisoning from a portable generator being used inside of a home , the Mount Airy Volunteer Fire Company, and the Maryland State Fire Marshal's Office encourage the public ... (Full Story & Photos)

To view past news articles, you can visit our news archives page.
Feel free to provide feedback or comments through our online guestbook.