Visitors Today
228
Visitors Since
August 11, 2005:
1,731,444
2015 Responses
Fire
EMS
Jan
96
174
Feb
69
137
Mar
65
187
Apr
46
123
May
73
184
Jun
57
151
Jul
60
152
Aug
46
155
Sep
Oct
Nov
Dec
Total
512
1263
Past Responses
Fire
EMS
2014
299
1777
2013
319
1690
2012
307
1746
2011
349
1798
2010
306
1684
2009
362
1654
2008
378
1862
2007
418
1791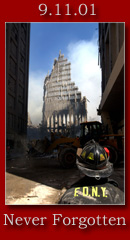 Welcome to the official website for the Mt. Airy Volunteer Fire Company, Inc.
Memories Charcoal House's 6th Annual Mount Airy Vol. Fire Company Benefit

Assistant Chief - Fire & Rescue Jeff Lowman, August 13

Come out to Memories Charcoal House in the Mount Airy Shopping Center on Wednesday Sept 16th for the 6th annual Mount Airy Volunteer Fire Company Benefit with great food, good times, and casual entertaining.

Memories will be donating 10% of the ENTIRE day's sales back to the Mount Airy Volunteer Fire Company!!! That includes lunch, dinner, drinks, and carry out from open to close (11:00 am-1:00 ... (Full Story & Photos)

Thank You for a Great 2015 Carnival

Past President Thomas Walters, July 27

Carnival Chairman Dan Caiola, along with all the members of the Mount Airy Volunteer Fire Company, wish to thank everyone who attended, assisted, or in any way supported our 2015 carnival.

Many local merchants donated goods or provided monetary assistance for the carnival. Rosedale Amusements, for the 33rrd year, provided safe, entertaining rides and games for everyone to enjoy. Many vendors had ... (Full Story & Photos)

MAVFC Officers Assist with Search

Chief Kenny Stull, July 27

On Sunday morning July 26th, in the area of John Pickett Road and Leroy Drive, a 31 year old jogger went missing. Carroll County Sheriffs Deputies started a search of the surrounding area by foot. As the search grew larger additional resources were requested to the scene bringing command officers from Mount Airy, and Winfield fire companies to assist in the command post operations. After the arrival ... (Full Story)




Multiple MAVFC Units Assist on Vehicle Collision in Winfield

Fire & Rescue Captain Derek Dods, July 13

On July 13 at approximately 0927 hours, units from the Winfield Community Fire Department along with Rescue 1 and Medic 18 were dispatched for a vehicle collision with entrapment in the 4700 block of Ridge Road. While units were responding, Communications advised of 2 people trapped and 1 person unconscious. First arriving Medic 149 arrived and confirmed it was a head on collision involving a dump ... (Full Story)




Rollover on I-70 Sends 4 to Hospitals

Fire & Rescue Captain Derek Dods, June 12

On Friday June 12, just prior to 2200 hours (10:00 pm), units from Mt. Airy and Lisbon Fire Companies were dispatched for a vehicle collision with a person trapped on I-70 just east of Rt. 27. First arriving IVT 19 located a vehicle on its roof in the middle of eastbound I-70. The occupant of the overturned vehicle was removed by others at the scene prior to their arrival. Chief 1 established I-70 ... (Full Story)




To view past news articles, you can visit our news archives page.
Feel free to provide feedback or comments through our online guestbook.