Visitors Today
375
Visitors Since
August 11, 2005:
1,777,837
2015 Responses
Fire
EMS
Jan
96
174
Feb
69
137
Mar
65
187
Apr
46
123
May
73
184
Jun
57
151
Jul
60
152
Aug
46
155
Sep
71
155
Oct
70
141
Nov
Dec
Total
653
1559
Past Responses
Fire
EMS
2014
299
1777
2013
319
1690
2012
307
1746
2011
349
1798
2010
306
1684
2009
362
1654
2008
378
1862
2007
418
1791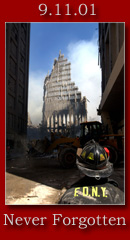 Welcome to the official website for the Mt. Airy Volunteer Fire Company, Inc.
Collision with Entrapment on Buffalo Road

Fire & Rescue Captain Derek Dods, November 10

On Tuesday November 10 at approximately 2000 hors (8:00 pm), units from the MAVFC were dispatched for a vehicle collision in the 6200 block of Buffalo Road. First arriving M18 found a 2 vehicle crash with multiple patients, one of which was trapped inside the vehicle. Rescue 1 personnel went to work stabilizing the vehicle and removing the driver side door to access the trapped patient. Patients were ... (Full Story & Photos)



R1 crew works to remove driver side door

SANTA, Open House, and Train Garden

Janet Woodfield, November 05

The MAVFC will be hosting a SANTA OPEN HOUSE on Sunday, December 6, 2015 from 1:00 to 4:00 p.m. at the fire station, located at 702 North Main Street.

Come visit SANTA and the local firefighters at the fire station. Learn about fire prevention and holiday safety. You will have a chance to look over the fire and rescue apparatus and ask questions of the firefighters. Light refreshments will be ... (Full Story & Photos)

Tractor Trailer Crash on Interstate 70 Sends Driver to Trauma Center

Chief Kenny Stull, November 04

On Wednesday November 4 at 0040 hours, units from Frederick County, and MAVFC were dispatched for a vehicle collision with entrapment involving a tractor trailer on Interstate 70 near Bill Moxley Road. Medic 18 arrived on location and reported one tractor trailer on it's side with the driver trapped in the cab. As units arrived on location, additional resources were requested bringing HIRT 33 and ... (Full Story & Photos)

Get On Board, Train Garden Coming Soon!

Janet Woodfield, November 04

The Mount Airy Volunteer Fire Company Train Garden will be opening on Saturday December 5, 2015. The garden will be open on Saturdays and Sundays from 12:00 noon until 5:00 p.m. The last day will be Sunday January 3, 2016.

This year there are new scenes and visitors can try their hand at the search and find activity. Be sure to check the wall for a special surprise.

There is no charge to visit ... (Full Story & Photos)

MAVFC Assists Frederick County Recruit Class 18

Chief Kenny Stull, November 03

On Thursday October 29, units from MAVFC, Sykesville Freedom VFD and New Windsor VFD assisted the Frederick County DFRS Recruit Class 18 with an acquired structure burn. This was the first acquired structure live burn conducted by Frederick DFRS academy staff in over 10 years. MAVFC, SFDFD and NWVFD were asked to assist with equipment needs. The units participated in functions to include water shuttle, ... (Full Story & Photos)

To view past news articles, you can visit our news archives page.
Feel free to provide feedback or comments through our online guestbook.