Visitors Today
458
Visitors Since
August 11, 2005:
2,313,385
2017 Responses
Fire
EMS
Jan
54
140
Feb
62
141
Mar
63
128
Apr
74
178
May
61
180
Jun
60
160
Jul
67
160
Aug
62
155
Sep
60
152
Oct
65
159
Nov
Dec
Total
628
1553
Past Responses
Fire
EMS
2016
756
1788
2015
767
1832
2014
299
1777
2013
319
1690
2012
307
1746
2011
349
1798
2010
306
1684
2009
362
1654
2008
378
1862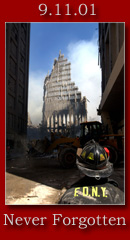 Welcome to the official website for the Mt. Airy Volunteer Fire Company, Inc.
MAVFC Units Assist Montgomery County on Ridge Road Crash

Fire & Rescue Captain Derek Dods, October 14

On Saturday morning October 14, Medic 18 and Rescue 1 were dispatched to the 29000 block of Ridge Road in Montgomery County for a vehicle collision with rescue. First arriving units found a three vehicle collision with one trapped in a vehicle and other patients needing care. Medic 18 assumed patient care of a subject who was out of the vehicle while Rescue 1's crew went to work to free the trapped ... (Full Story)





Open House - Congratulations

Secretary Janet Woodfield, October 09

The Mount Airy Volunteer Fire Company held their annual Fire Prevention and Life Safety Open House on Sunday October 8th. Learning stations were set-up for both adults and children as well as displays of apparatus.

Attendees learned about E.D.I.T.H. (Exit Drills In The Home) and information about smoke and CO alarms. Adults were taught Hands Only CPR and the proper use of fire extinguishers. Children ... (Full Story & Photos)



Hailey Garth and her new bicycle.



Courtesy of Greg Lawson

First Due House Fire in Howard County

Fire & Rescue Captain Derek Dods, September 08

On Friday September 8 at 0447 hours (4:47 am), units from Carroll, Howard, Montgomery, and Frederick counties were dispatched to a house on fire in the 700 block of Ridge Road in Mt. Airy. Paramedic 18 went on scene with a 2 story single family residence with fire showing from the second floor. Engine 12 stretched an attack line to the fire floor and began to extinguish the fire. Howard Engine 41 ... (Full Story & Photos)


Tractor Trailer Rollover on I-70

Firefighter/EMT Gregory Lawson, August 15

At approximately 0339 hours (3:39 am) on August 15, units were dispatched for a vehicle collision with fire on I-70 in the area of the Carroll/Howard county line. On arrival, Paramedic 19 advised there was a tractor trailer on it's side with one occupant trapped in the cab with no fire. Arriving units went to work extricating the driver using various extrication tools. Aviation was requested for ... (Full Story & Photos)

School Bus Fire In Woodbine

Firefighter/EMT Gregory Lawson, August 04

On Sunday July 30th at 1434 hours (2:34 pm), units from Lisbon, Mt. Airy, Glenwood and Winfield fire departments were dispatched for a large column of smoke in the area of Leroy Drive in Woodbine. First arriving units found two school buses fully involved with fire extending to adjacent school buses. A total of four buses were lost in the fire. The cause is under investigation by the Maryland State ... (Full Story & Photos)

To view past news articles, you can visit our news archives page.
Feel free to provide feedback or comments through our online guestbook.