Visitors Today
247
Visitors Since
August 11, 2005:
2,090,369
2017 Responses
Fire
EMS
Jan
54
140
Feb
Mar
Apr
May
Jun
Jul
Aug
Sep
Oct
Nov
Dec
Total
54
140
Past Responses
Fire
EMS
2016
756
1788
2015
767
1832
2014
299
1777
2013
319
1690
2012
307
1746
2011
349
1798
2010
306
1684
2009
362
1654
2008
378
1862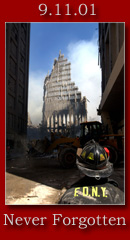 Welcome to the official website for the Mt. Airy Volunteer Fire Company, Inc.
Rescue 1 & Medic 1 Assist on Frederick County Collision

Assistant Chief - Fire & Rescue Jeff Lowman, February 09

On Thursday February 9th at 1617 hours (4:17 pm) Rescue 1 and Medic 1 were dispatched to assist New Market units on a vehicle collision with rescue on Old Annapolis Road between Detrick Road and Charles Drive. Frederick County Chief 15 arrived first to find a single vehicle into a tree with the driver trapped. Upon the arrival of Rescue 1, crews went to work stabilizing the vehicle and extricating ... (Full Story & Photos)

Ambulance 19 For Sale

Past President Thomas Walters, February 06

The Board of Directors of the Mount Airy Volunteer Fire Company invite any interested party to submit a closed bid to Engineer Thomas Fleming for the purchase of our Ambulance 19.

Ambulance 19 Specifications include the following:

2013 International Terrastar Chassis
Horton Body Style 623T
Diesel Engine
Allison Automatic Transmission 1000 series
Hydraulic Brakes
Air Ride suspension
Horton Intelpix ... (Full Story & Photos)

Activities Building Construction / Please Pardon our Dust

PIO Doug Alexander, January 10

Construction has begun on an addition and upgrade to the MAVFC Activities Building. The entire hall area is being modernized and upgraded with new ceilings, wallcoverings, and fixtures. An addition is being added to the front of the building which will contain new rest rooms, foyer area, and storage. A portico is being added to the front door area to provide cover for patrons entering to events. The ... (Full Story)




Photo Fund Drive to Commence in January

PIO Douglas Alexander, January 03

On January 3, 2017, the Mount Airy Volunteer Fire Company (MAVFC) will begin our annual Photo Fund Drive which will continue through mid April. Persons representing the MAVFC will be going door-to-door in the Mount Airy area throughout this time period offering family portrait photography sessions. The proceeds from this fundraiser will be put toward our new 2017 ambulance that will be placed into ... (Full Story)




Mount Airy Volunteer Fire Company Phone Solicitations

PIO Doug Alexander, December 15

The Mount Airy Volunteer Fire Company would like to remind everyone that the MAVFC does not solicit funds by telephone or telemarketing.

Any resident that receives a phone call from someone stating that they represent the Mount Airy Volunteer Fire Company or the local fire services should be advised not to give out any financial information. Recently, we have received reports that a caller has ... (Full Story)




To view past news articles, you can visit our news archives page.
Feel free to provide feedback or comments through our online guestbook.