Visitors Today
304
Visitors Since
August 11, 2005:
1,677,376
2015 Responses
Fire
EMS
Jan
96
174
Feb
69
137
Mar
65
187
Apr
May
Jun
Jul
Aug
Sep
Oct
Nov
Dec
Total
230
498
Past Responses
Fire
EMS
2014
299
1777
2013
319
1690
2012
307
1746
2011
349
1798
2010
306
1684
2009
362
1654
2008
378
1862
2007
418
1791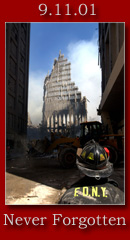 Welcome to the official website for the Mt. Airy Volunteer Fire Company, Inc.
Milk Tanker Upsets on I-70

PIO Douglas Alexander, May 20

On Wednesday May 20 at 0618 hours (6:18 am), MAVFC units were dispatched for a vehicle collision on I-70 at exit 68 with a tank truck overturned and on fire. P-18 arrived first on the scene and reported a tractor trailer and a car involved in a collision with no fire and no one trapped. As additional units arrived, it was found that the trailer contained 6000 gallons of milk and was leaking rapidly ... (Full Story)




Small Stove Fire Leaves One Burned

Fire & Rescue Lieutenant Mathew Bowles, May 17

On May 16 at 2358 hours (11:58 pm), Box Alarm 1-15 was dispatched for a house fire in the 1100 block of Village Oaks Drive. Units arrived to find an occupied two story single family dwelling with a small fire out in the basement with smoke conditions throughout the house. A burn patient was found in the driveway from the fire. Medic 18 evaluated the patient and transported to a local hospital with ... (Full Story & Photos)

House Fire on Long Corner Road in Howard County

Fire & Rescue Lieutenant Mathew Bowles, May 16

On Friday morning May 15 at 0057 hours (1257 am), units from MAVFC were dispatched to assist Howard County units with a house fire in the 1300 block of Long Corner Road. On arrival, Engine12 found an unoccupied two story house with fire throughout the structure. Along with Lisbon Engine 41, crews went to work extinguishing fire, first on the exterior, then on the inside. Chief 1 established command ... (Full Story & Photos)

Roll Over with Rescue on I-70 in Frederick County

Assistant Chief - Fire & Rescue Jeff Lowman, May 10

On May 10 at 1316 hours (1:16 pm), units from MAVFC were dispatched for a vehicle accident, reported roll over with one trapped, on eastbound I-70 near the 66 mile marker in Frederick County. First arriving units found a single vehicle over the guard rail resting on it's side with one occupant trapped inside. Frederick RE153 began stabilizing the vehicle while the crew from R-1 went to work removing ... (Full Story & Photos)

Outdoor Grilling Safety

PIO Doug Alexander, May 03

With warmer weather approaching, families across Maryland will venture outside – either to the beach, the mountains or maybe just to their backyard. Increased outdoor activities also result in an increase of outdoor fire risks, therefore, the Mount Airy Volunteer Fire Company and the Office of the State Fire Marshal are providing a few common sense tips that will help Marylanders enjoy a safe outdoor ... (Full Story & Photos)

To view past news articles, you can visit our news archives page.
Feel free to provide feedback or comments through our online guestbook.